July Business of the Month: Samsco Heating and Air
July Business of the Month: Samsco Heating and Air
Congratulations to Samsco Heating & Air, Inc. for earning our July Business of the Month! Nominations are accepted from the community each month, and the Chamber's Membership Development Committee selects the recipient based on that feedback. Nominations this month were based on the CONSTRUCTION EQUIPMENT & CONTRACTORS Category of our membership directory.
Working all over Georgia, Samsco Heating & Air, Inc. provide commercial, institutional and industrial Heating and Air services. From local homes to federal buildings, Samsco provides quality service with experience across all HVAC needs.
One of their customers said this about Samsco Heating & Air, Inc.:
"SamsCo has been providing HVAC services in Madison County and the surrounding area for decades. They are always quick to respond, easy to work with, and responsive to their customers needs."
Thank you to Samsco Heating & Air, Inc. for providing such a positive image in our community. We look forward to cheering on your continued success!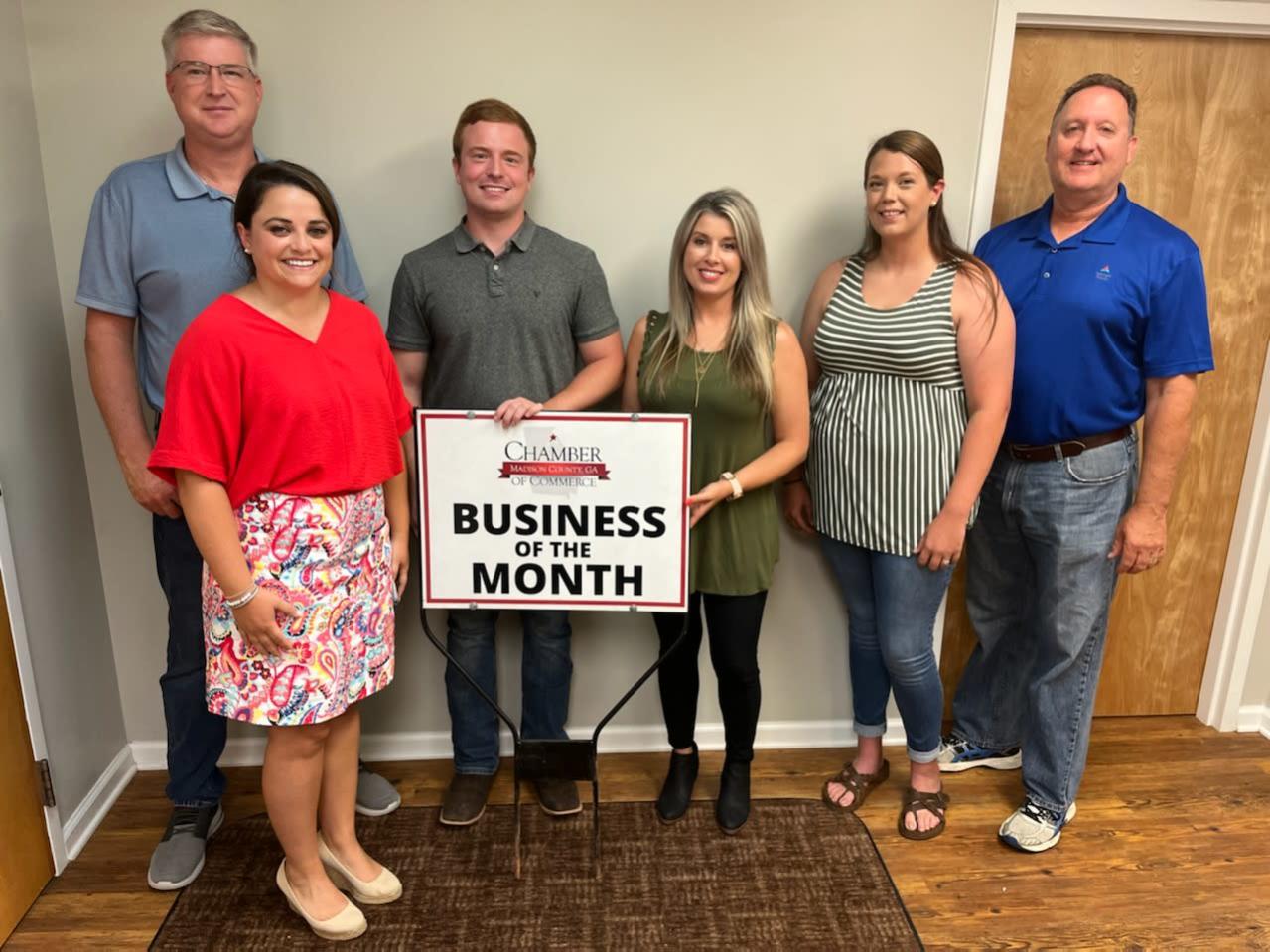 Images