October Business of the Month: Head Games Hair Salon
October Business of the Month: Head Games Hair Salon
Head Games Hair Salon is celebrating twenty three years in business. The salon is owned by Mrs. Christie Dickerson! Mrs. Christie works alongside incredibly talented and thoughtful stylist each and every day, two of which are her daughters. They strive to be their best, to work hard, and to love their community. They go above and beyond to provide the best customer support and service.
We are so incredibly thankful for Head Games Hair Salon! They are always giving back to their community. In July they hosted discounted back to school haircuts where they were able to provide 81 haircuts to local students. Upon being named the recipient of the Business of the Month award, they teamed up with local businesses Lola Jane Boutique and Kaleigh Nix Photography to provide one free makeover to a lady. Thank you Head Games Hair Salon for all that you do for Madison County!
Some of their nominations included the following statements:
"I am always looking forward to my hair appointments and head games hair salon. They make sure I am comfortable and won't let me leave until I am happy with my hair. They always have the best attitudes and you can tell that they truly care for their clients. "
"Christie and her team are not only remarkable people they are always helping the community. Not to mention the level of service they provide."
"All of the ladies that work there are so friendly and helpful. They listen to what you want and try to do it to the best of their ability. They also work with you when you would like to get an appointment that's not scheduled in advance. Christie the owner is always so thoughtful of your comfort arms shows love to people through her attitude towards them."
Don't forget to make an appointment before the holidays this season! Not only are you supporting local stylists, but you are supporting an incredible team who is constantly giving back to our community!
Location:
225 General Daniels Ave N, Danielsville, GA 30633
Phone: (706)-795-0302
Hours:
Sunday - Closed
Monday - Closed
Tuesday - 10AM to 7PM
Wednesday - 10AM to 2PM
Thursday - 10AM to 7PM
Friday - 10AM to 6PM
Saturday - 9AM to 2PM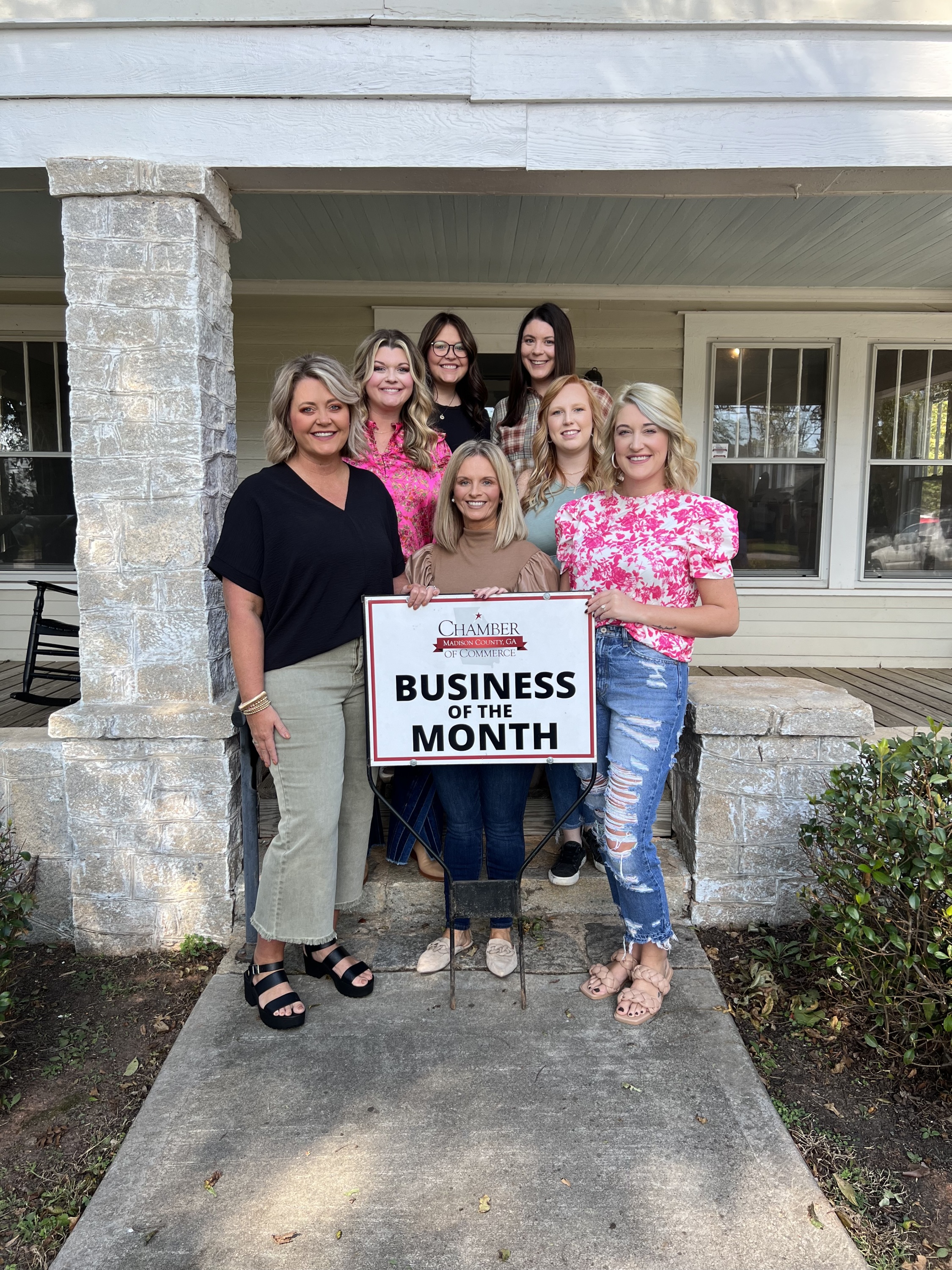 Pictured: Mrs. Christie and her team in front of Head Games Hair Salon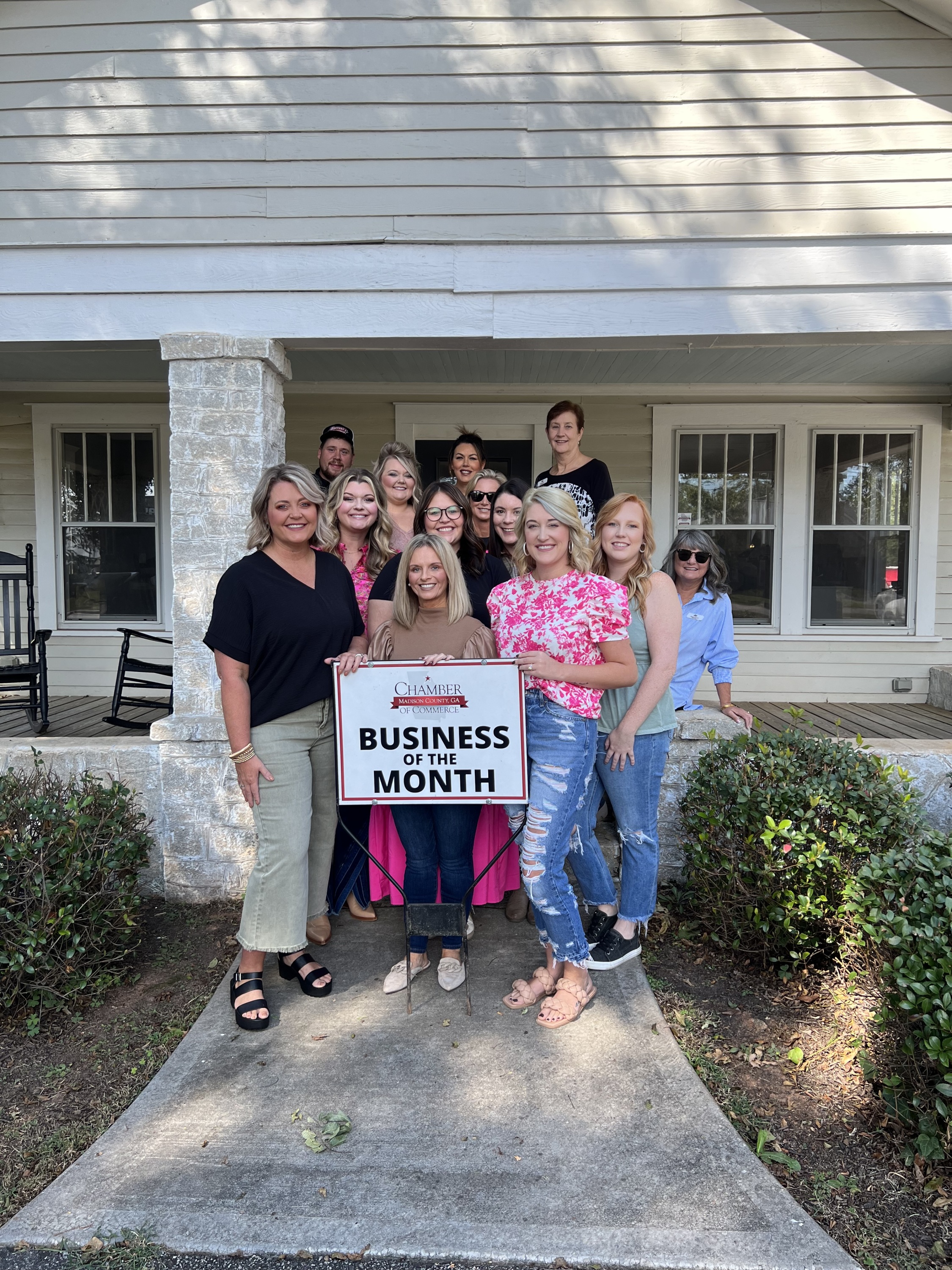 Pictured
: Mrs. Christie and her team in front of
Head Games Hair Salon
alongside Madison County Chamber Ambassadors