Congratulations to our 2021-2022 MADICO MADE High Potential Leadership Program Graduates
Congratulations to our 2021-2022 MADICO MADE High Potential Leadership Program Graduates
Congratulations to our 2021-2022 MADICO MADE High Potential Leadership Program Graduates!
The MADICO MADE High Potential Leaders Program seeks to encourage, develop, and provide community leadership in order to enhance the quality of life in Madison County. Specific goals of the program include: to identify and educate potential, emerging, and existing community leaders; to promote networking among the membership; to identify community needs and to promote and facilitate community projects; and to provide a resource pool for the benefit of the community.
The Madison County Chamber of Commerce Leadership Development Committee targets individuals: (i) with a sincere commitment, motivation and interest to serve in the community; (ii) who have demonstrated commitment by past community activities; (iii) who are interested in seeking, or intending to seek public office, boards, commissions, or key volunteer leadership roles; (iv) who represent all segments of the community; and (v) who have demonstrated leadership qualities or potential for development of those qualities. The program strives for classes that are representative of geographic, occupational, gender, ethnic and other diversity.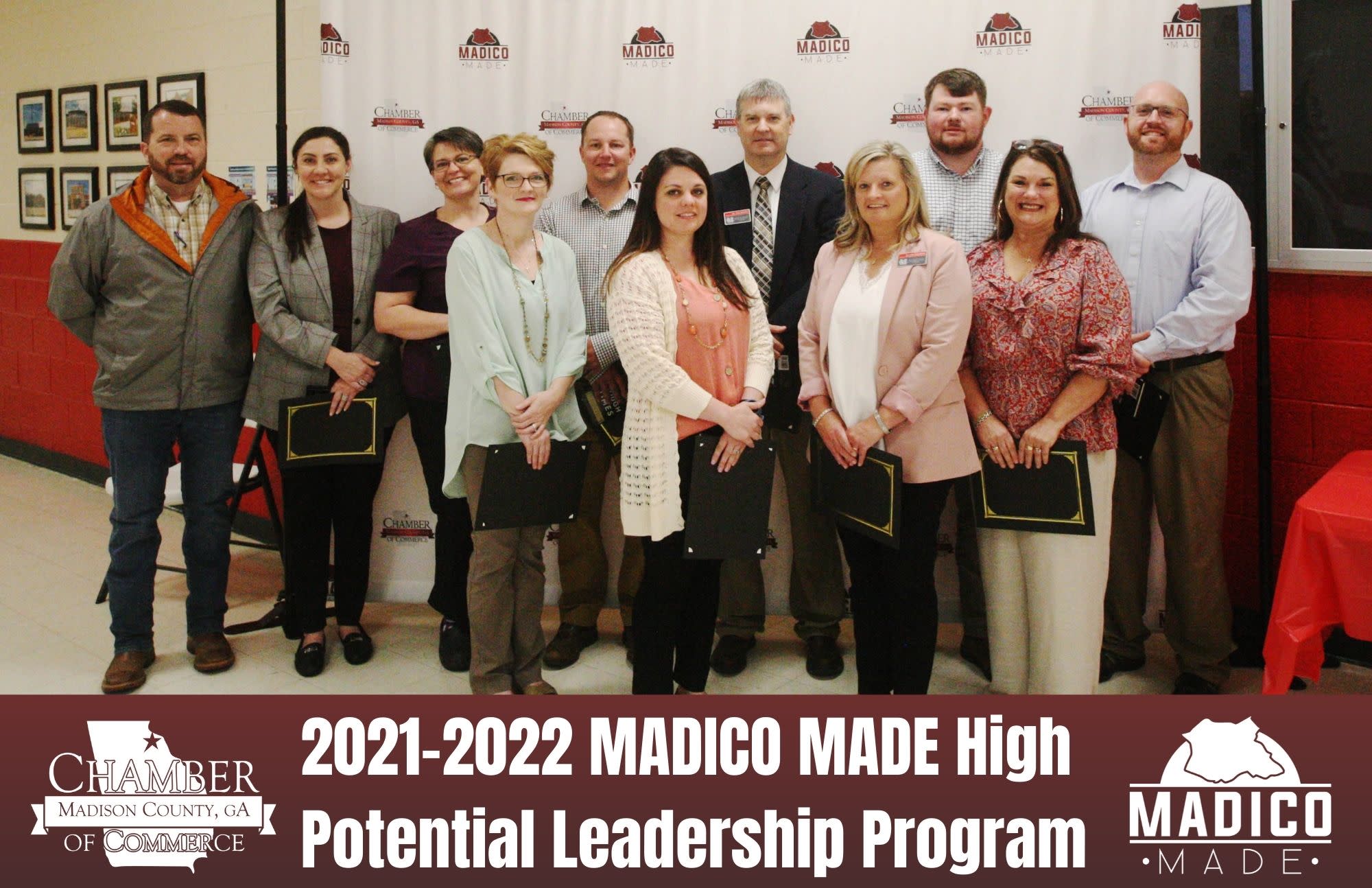 Erica Roquemore, Easom & Roquemore, LLC
Cody Seagraves, Hilltop Cattle Co.
Dr. Joseph Goodroe, Madison County Charter School System
Emily Nix, Mercy Health Center
Amanda Wommack, Madison County Charter School System