Director of Operations and Member Relations: Cory-Lynn Thurston
Director of Operations and Member Relations: Cory-Lynn Thurston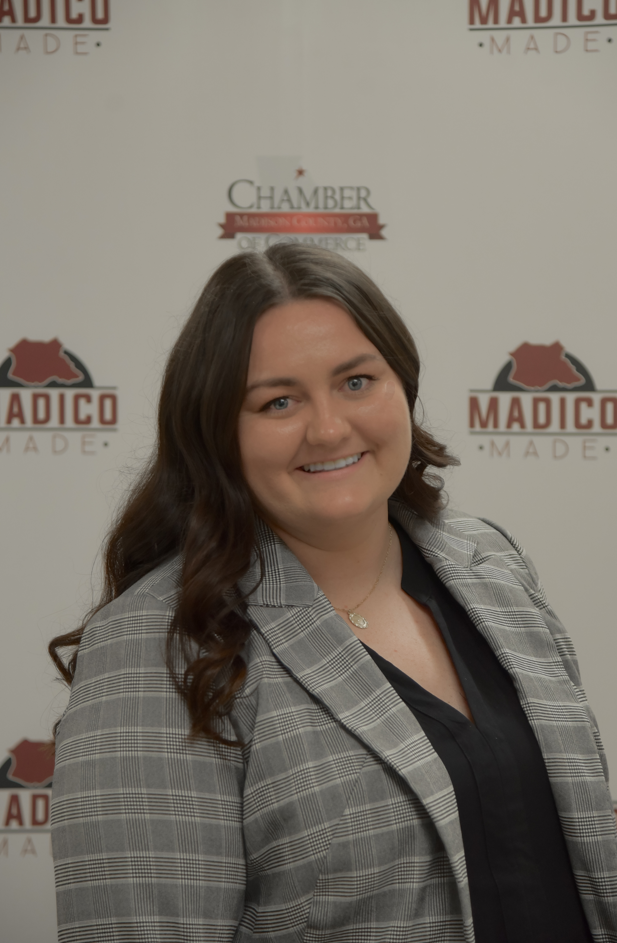 We are so pleased to announce our new Director of Operations and Member Relations, Mrs. Cory-Lynn Thurston! She will be responsible for the daily management of the Chamber Office functions and the coordination and execution of specialized Chamber programs and events.
This is the first position of its kind for our organization, and we are excited to see how adding this vital position to our team will move our Chamber (and our business community) forward.
Cory-Lynn and her
husband, Thorne, are natives of Jackson, Georgia and currently reside in Comer with their labrador, Tootsie. Prior to her role at the Madison County Chamber, she worked as a Community and Legal Advocate with Project Safe. During her time with Project Safe, Cory-Lynn furthered her advocacy skills, took initiative in interagency collaborations, and utilized her organizational skills to further the organization's mission within the communities it serves.
Cory-Lynn graduated from the University of Georgia in 2020 with Bachelor degrees in Criminal Justice and Political Science. She has actively participated in advocacy opportunities through her experience with working with Best Buddies and Special Olympic at UGA. In addition, Cory-Lynn currently served as an Executive Board member of the Madison Area Resource Team (M.A.R.T) - A Family Connection Collaborative. Above all, Cory-Lynn is interested in serving others, and being part of a growing and thriving Madison County.
Cory-Lynn's outstanding skill set and passion for advocacy will no doubt serve our membership well. We are so fortunate to have her talent help take us to the next level.
Please join us in welcoming her to the Chamber family!