First Annual MADICO MADE Career Signing Day
First Annual MADICO MADE Career Signing Day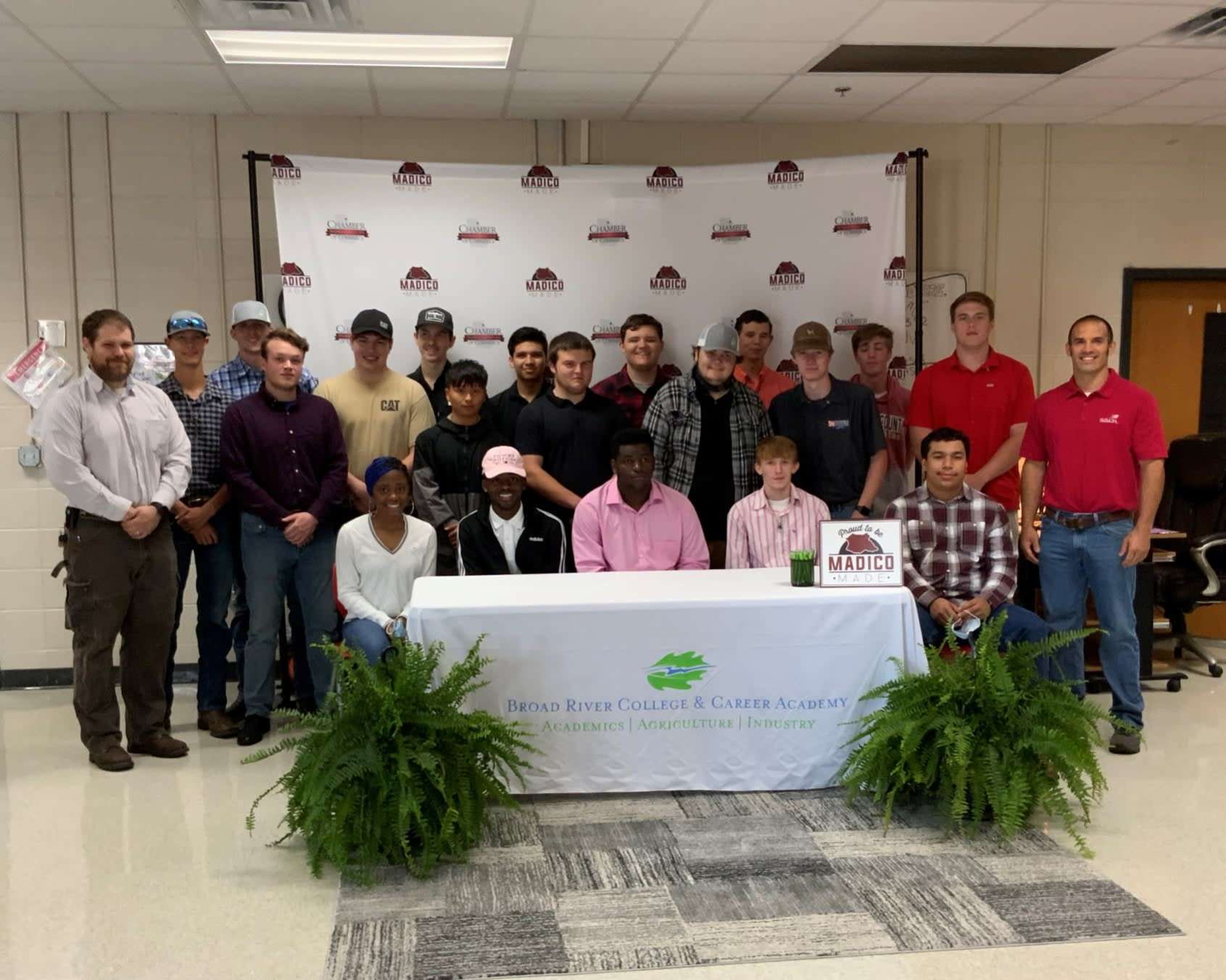 Madison County High School and the Broad River College and Career Academy recently hosted the First Annual MADICO MADE Career Signing for students entering the workforce or the U.S. Military directly after graduation. The event was following by a reception with students, families, and employers.
The Chamber's Workforce Development & Education Committee is proud to promote the MADICO MADE workforce as the premier talent pipeline for local business & industry as a result of rigorous coursework, challenging extra-curriculars, apprenticeships with local businesses, translatable employability skills training, and other leadership development opportunities.
Congratulations to these students and local employers for being recognized:

Armed Forces
Kevin Albarron- Marines
Jacob Thompson- Marines
David Huff - Marines
Manufacturing
Kameron Johnson - Kubota
Kourtney Johnson - Kubota
Zalan Smith - ABB Baldor
Saw Zacharia - Evergreen Packaging
Dylan Vining - Caterpillar
HVAC
Electrical
Donnie Graham - Ash Electric
Jake Scarboro - Electrical Apprenticeship - Inglett and Stubbs
Aiden Moore- Electrical Apprenticeship - Escoe Industrial
General Construction
Logan Holloway - IMI
Kaleb Syfrett - RAI
Jose Mireles - CW Mathews Construction
Micah Powers - Custom Detail Construction
If your business/company would like to work with our talented students through job shadowing days or apprenticeships, please contact Anna Strickland.